Helping Students Cope with Trauma
Trauma – Frequently Asked Questions
Managing Grief and Loss in School Communities
Presenter:
Dr. Joseph (J.J.) Ferrito, Psy.D.
What You'll Learn In This Webinar
Adversities and losses are being faced by so many in our school communities during a time when we have been challenged more than ever to find ways to remain connected and offer supports. As we return to school for the start of the new year, we have the opportunity to support one another in a way that can foster tremendous growth for students and educators alike. We will focus this webinar on encouraging understanding of healthy grief and loss and specific ways in which we can encourage resiliency in individual students and the school community.

Understanding of Healthy Grief and Loss

Addressing Ways to Encourage Resilience

Remaining Connected and Offering Support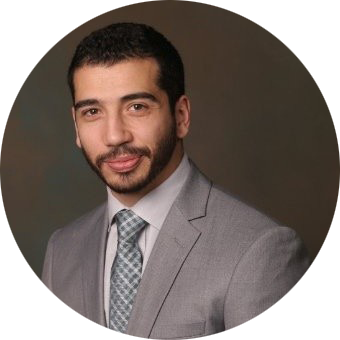 Dr. Joseph (J.J.) Ferrito, Psy.D.
Dr. Joseph (J.J.) Ferrito is a licensed psychologist and certified school psychologist in New Jersey. Dr. Ferrito has experience working with children, adolescents, and adults across a variety of levels of care including schools, outpatient therapy clinics, intensive outpatient treatment programs, partial hospitalization programs, residential treatment centers, and inpatient hospital settings. Presently, he works full-time in a program for at-risk high school students through Perth Amboy Public schools and part-time as a private practitioner at the Center for Child and Family Development in Morristown, NJ. Dr. Ferrito earned his Doctorate in Applied Psychology from Rutgers University's Graduate School of Applied and Professional Psychology. He completed an APA Accredited Predoctoral Internship at Sharp Mesa Vista Hospital in San Diego California. He then completed a Postdoctoral Fellowship in Forensic Psychology at Hackensack University Medical Center during which he received advanced training in the recognition, treatment, and assessment of risk associated with child abuse and maltreatment, as well as earned additional certifications through Montclair State University in Civil and Family Forensic Psychology and Criminal Forensic Psychology. Dr. Ferrito's research has focused on sustainable methods for fostering resilience and assessing Social-Emotional Learning and Character Development (SECD) in children and adolescents. He co-authored several articles on SECD and co-authored a book on the topic with Dr. Maurice Elias and Dr. Dominic Mocceri (The Other Side of the Report Card).