START adam wright test END adam wright test
RethinkEd's Comprehensive Wellness Suite

Includes
Mental, Social & Emotional, and Personal Wellness Solutions
Learn how RethinkEd's Wellness Suite can support your district's Wellness needs.
What You'll Learn In This Webinar
With the increase in anxiety, stress, and behavioral issues, it can be challenging to provide ongoing support and connection for our students.
We have the opportunity to learn how to cope with compassion fatigue and grow in self-care.
In this webinar, psychologist Tara Cousineau, Ph.D., shares some of the basics and realities of compassion fatigue that many educators face in their school communities.

Acknowledge the Stress of COVID 19 as a Normal Response to an Abnormal Situation

Understand Compassion Fatigue in School Communities

Discuss Effective Resilience Strategies for Greater Wellbeing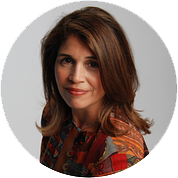 Dr. Tara Cousineau
Tara Cousineau, Ph.D., is a clinical psychologist and researcher. She currently works as a staff psychologist at Harvard University Counseling Center. She is the author of The Kindness Cure: How the Science of Compassion Can Heal Your Heart and Your World and The Little Deck of Kindfulness. Dr. Cousineau is a mindfulness meditation teacher through the Mindfulness Meditation Teacher Certification program led by Jack Kornfield and Tara Brach, and is a trained teacher in Making Friends with Yourself for adolescents and young adults, an adaptation of the Mindful Self-Compassion group program, based on the teachings of Dr. Christopher Germer and Dr. Kristin Neff. She is also a certified facilitator of the Daring Way Method™ in practices of courage and resilience, based on the research by Dr. Brené Brown. She is one of the founders of KindMinds, which is devoted to bringing "kindfulness" practices to individuals, schools and workplaces through speaking engagements and workshops. We are so fortunate to have her here with us today.